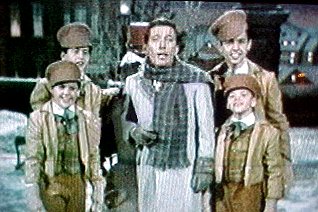 Andy & The Osmond Brothers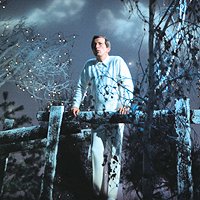 "O Holy Night"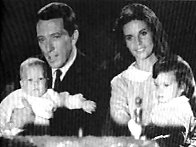 "Mary's Boy Child"
with Claudine, Noelle
and Christian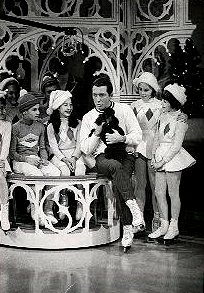 One episode even featured Andy
and some young skaters doing
an elaborate production number on ice.


Andy made a point of including one or two religious carols in each show, as well.


Above all, it was warm family fun, and audiences loved it. Nearly 40 years later, Donny Osmond remarked that people still come up to him and tell him they wish there were Andy Williams Christmas Specials on TV. Although Andy's weekly show left the air in 1971, the Christmas specials carried on for a few years afterwards.









Later Christmas Specials

12/14/71--The Lennon Sisters, Claudine Longet, The Williams Brothers, Andy's family, Andy's sister Janie, Andy's parents

12/13/73--The Williams Brothers, Andy's family

12/11/74--Claudine Longet, Danielle Longet, Andy's family

12/7/82--"Andy Williams' Early New England Christmas" (CBS)
James Galway, Dorothy Hamill, Aileen Quinn, Dick Van Patten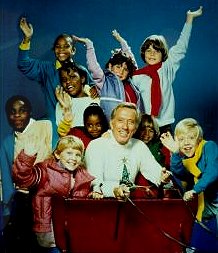 12/20/85--"Andy Williams & The NBC Kids Search For Santa"
Tempestt Bledsoe, Lisa Bonet, Mindy Cohn, Casey Ellison, Ami Foster, Cherie Johnson, Keshia Knight Pulliam, Joey Lawrence, Matthew Lawrence, Soleil Moon Frye, Alfonso Riberio, Malcolm-Jamal Warner